The most delicious tropical fruit.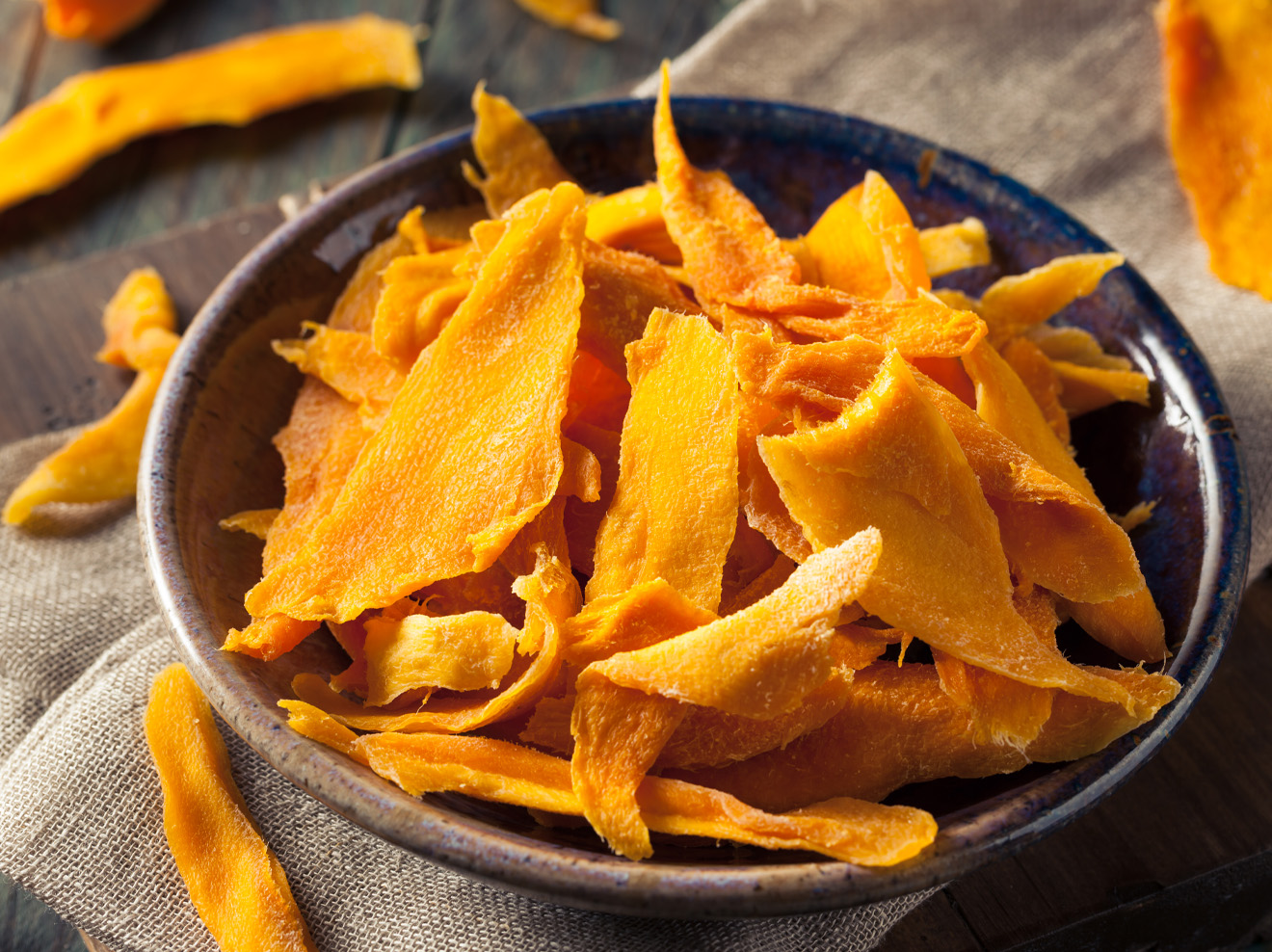 DELICIOUS AND
EASY TO USE
Our organic mango grows in tropical Africa under ideal circumstances.
The variety has a small pit with smooth flesh, ideal for drying.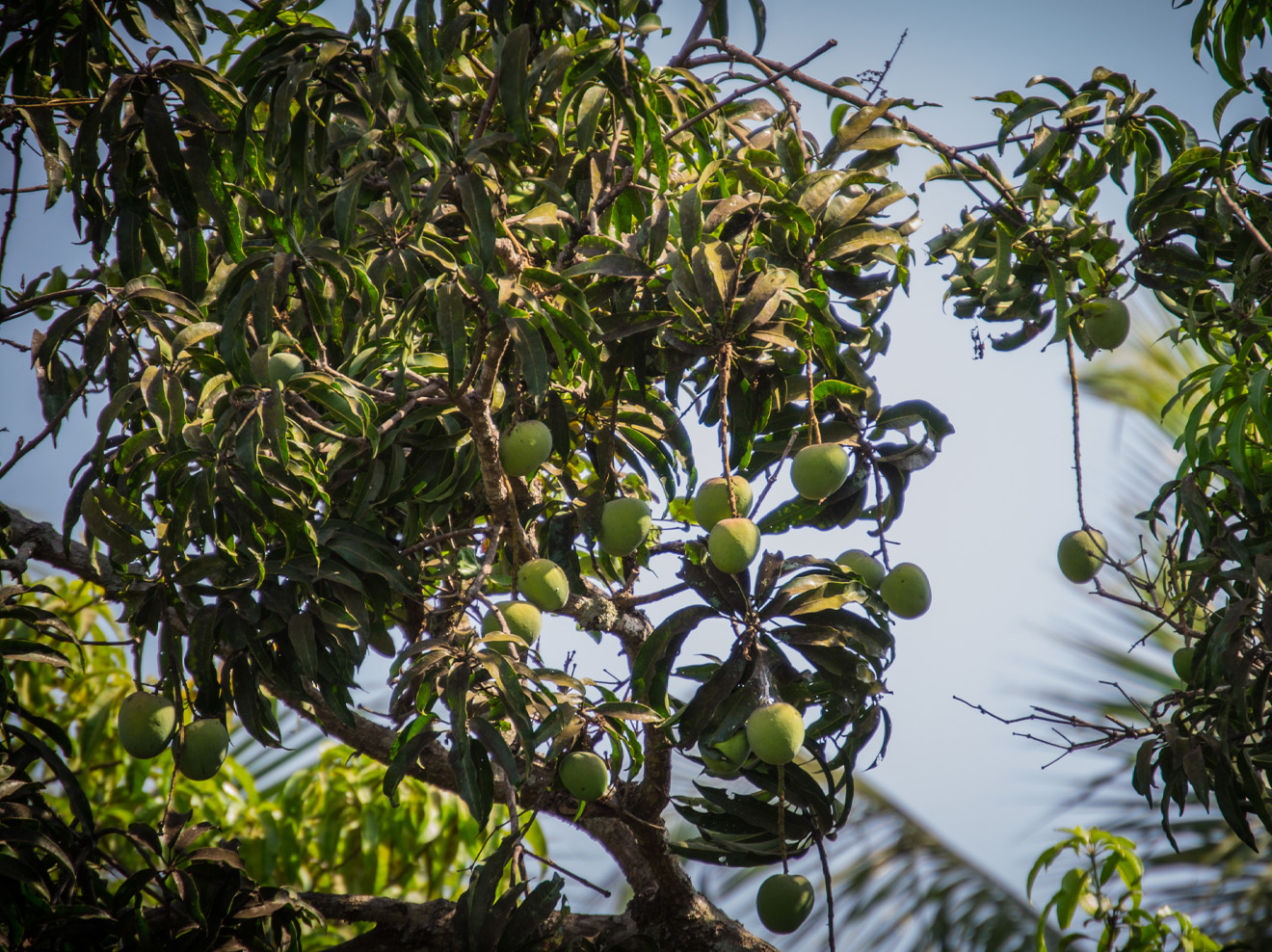 MANGO TREES
GROW NATURALLY
Our mango trees do not need any fertilizer or herbicides.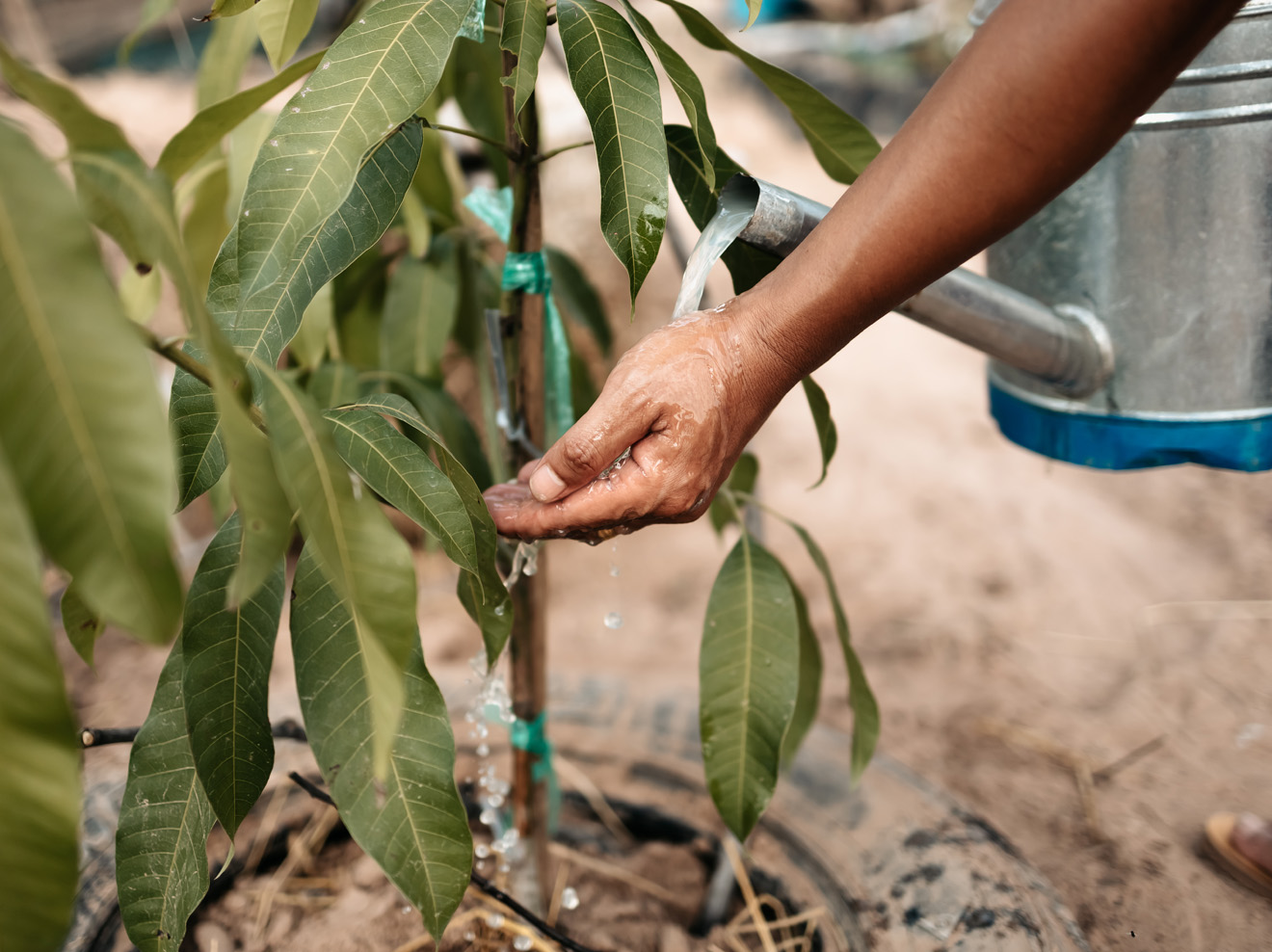 DRIED MANGOES FOR INCOME GUARANTEE
In Burkina Faso the mango is a seasonal product. Women are trained for the work at selecting, cleaning, cutting and drying of the mangoes. It gives them a livelihood and the combination with fonio drying in the off season guarantees work and income all year round.
A sweet edible stone fruit,
with a wonderful smell.
The SYMFONIO project improves
the livelihoods of women farmers.
The mango probably originates from
the forests of northeast India.
Mango is an edible stone fruit spread all over the world.
The cultivated mango, Mangifera Indica, and its 500 varieties grow in tropical and subtropical climates. The trees grow as high as 30 – 40 M and can still bear fruit after 300 years.
Mangoes ripen 4-5 months after flowering. The ripe mango has a sweet smell and a hairy pit difficult to separate from the flesh.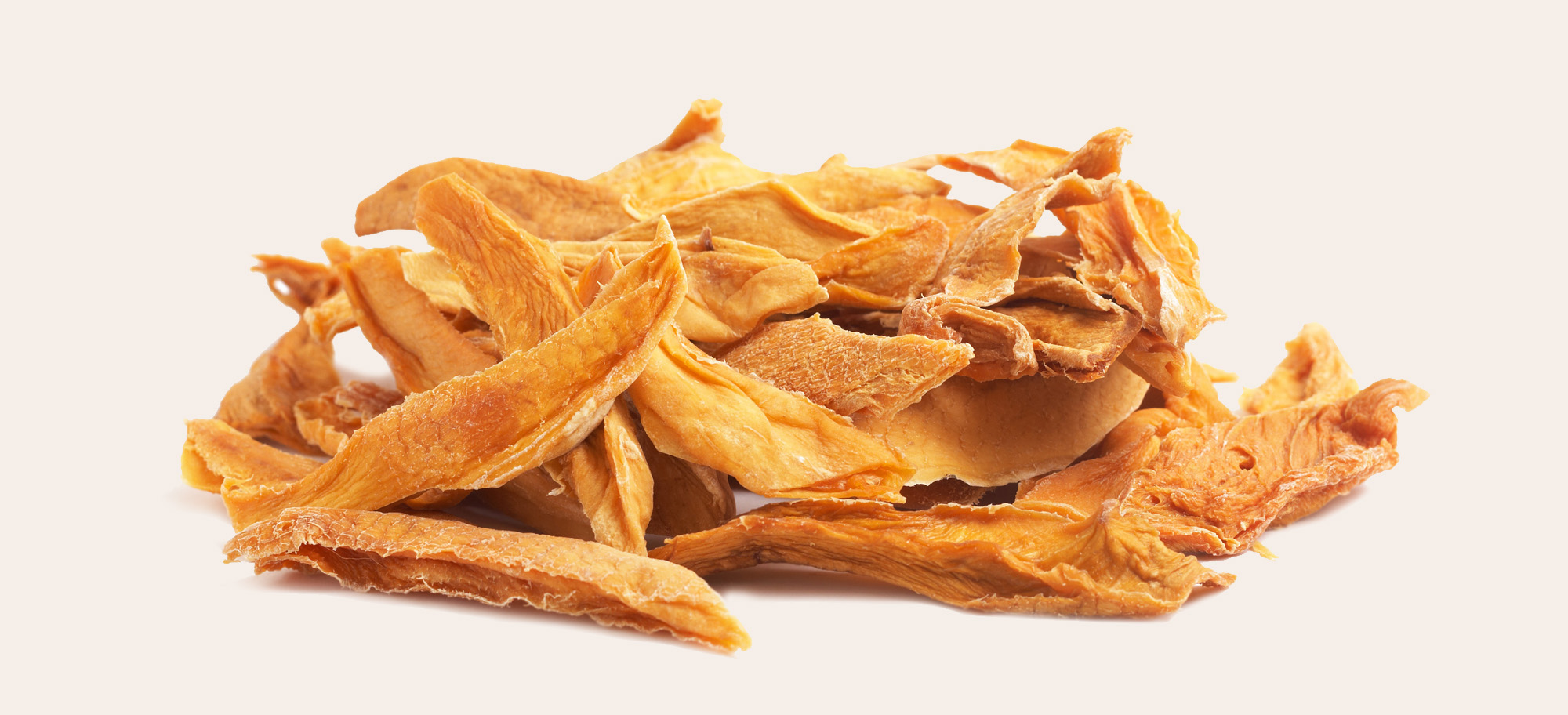 The organic mango from Burkina Faso is a collaboration with the Burkina Dry More project.
Mango is a seasonal product. The women working in the mango season can switch work in the off- season with the fonio processing and continue earning a living for their families. The drying facilities of the dried mango production are being used for drying fonio in the off-season.
The combination of the organic mango and fonio production will also improve organic farming & processing skills while increasing competitiveness of the selected processing companies. A longer processing season will increase jobs, improve female farmer livelihoods and make better opportunities for all involved.
The wild mango probably originates from the forests in India where they still grow in different varieties. Both fruit and tree have a sacred status in Hinduism and Buddhism and the mango symbolizes strength and power. The fruit was first cultivated in Malaysia and then spread into South Asia. The Arabs took the fruit to the East African coast in the tenth century. The Portuguese further spread the mango to West Africa and Brazil in the sixteenth century.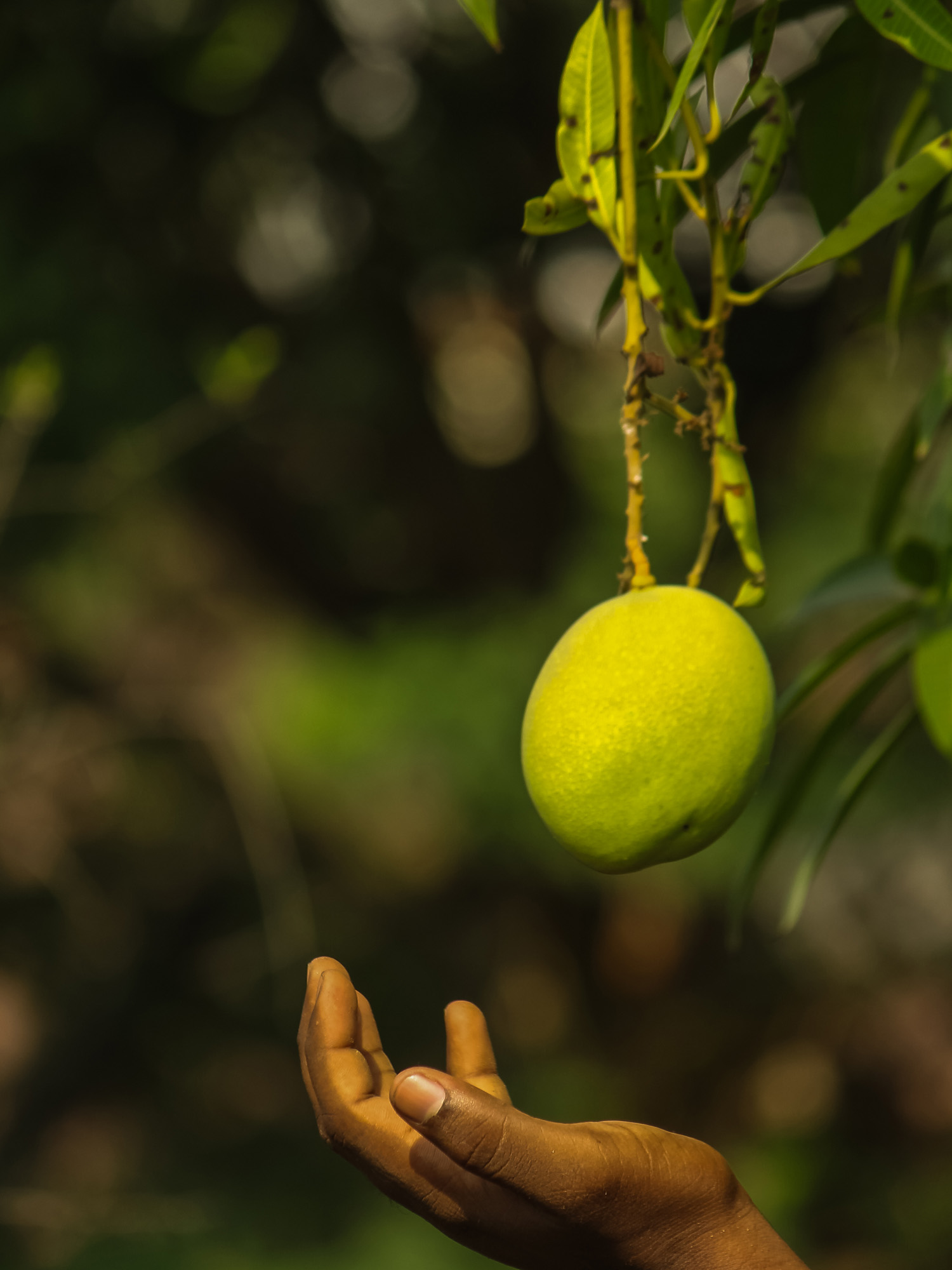 The combination of organic mango and fonio production will create more jobs, improve women's livelihoods and provide more opportunities for all involved.
MANGO:

DELICIOUS AND NUTRITIOUS
Dried mango has 20% of the daily intake of vitamin A, also an important amount of vitamin B, D, E and some vitamin C. Contains minerals like calcium, iron and phosphor and is high in fiber and anti- oxidants. The mango pieces can be eaten as an in between snack or used in breakfast, desserts and tropical dishes.